Industrial Oven for Electronics
---
C SAIL has rich experience in drying electronics components. Our drying equipment is widely used for drying products like resistors, capacitors, diodes, crystal oscillators, connectors, etc.
Generally, the drying equipment for electronics has the requirements listed below:
Energy Saving
Anti-oxidation for the readily oxidizable substances like copper and silver when high temperature heating.
Anti-explosion and anti-pollution for the flammable volatile matters when drying.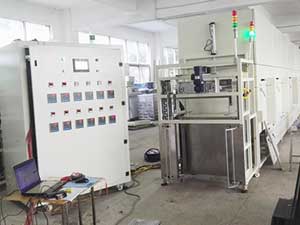 C SAIL can provide solutions in the electronic industry:
By improving the heater, the heating efficiency is reduced and the drying performance is not affected.
Specialized heat exchanger is developed and adopted.
The thermal insulation structure is improved.
Adopts inert gas and vacuum to prevent oxidation.
Condensation or activated carbon is adopted to prevent pollution.
C SAIL has established long term relationships with enterprises like Fujitsu, Shibaura Electronics, Sanyo, Kobishi, Panasonic, Greexy, Man Yue International Company, Capxon, AIshi Group, HWD, HEC Group. These enterprises have purchased a wide range of drying equipment from us, such as tunnel hot air ovens, sold state capacitor drying ovens, carbonization ovens, high and low temperature testing equipment, and electric dehumidifiers.
---