SECO - 5-2 dw energy-saving polarization tunnel oven
---
This equipment is for laminated capacitance polarization process preheating curing special models.
, the machine adopts horizontal conveying tunnel layout, housing a preheating section, a high temperature curing period, two temperature control zones 3 groups (including high temperature control) of two groups, with automatic up-down material before and after the agency, complete the automatic continuous production.
Power supply: AC 380-38) V 40 kw (50 + / - 0.5 Hz
Equipment size:
Size: within W1300mm * * H400mm L1677.1 mm
Size: about L4170mm W1950mm * * H2150mm size (reference)
Temperature range: Max: 350 ℃, commonly used temperature 300 ℃.
Equipment:
1. Skip the manual reset - feeding agencies began to ascend the material to the tunnel entrance - automatic feeding location to start the selective picking - placed on standby position on the left of the tunnel entrance to enter material taking place on the right side of standby position - automatic feeding machine pneumatic feeder back - tunnel furnace door open - - material into operation
2. The machine is set to 10-15 minutes from feeding a car, 12 sets at a time.
3. Feeding the small car at material level, on the automatic feeding mechanism hoist perception feed work began to tunnel furnace, a feed 12 units, it can be finished in 1 minute.
4. The tunnel dryer is double row stepping type, material charging by the automatic feeding machine before the product is placed on the tunnel entrance before.
5. Pneumatic tunnel furnace door open, the product into the furnace, pneumatic door closed.
6. The whole complete controlled feeding time for 15 minutes.
7. Polarization tunnel furnace design for 12-13 minutes walk step, step 419.1 mm, step time and speed can be adjustable, in order to meet the product in the curing room 300 degrees bake for 30 minutes.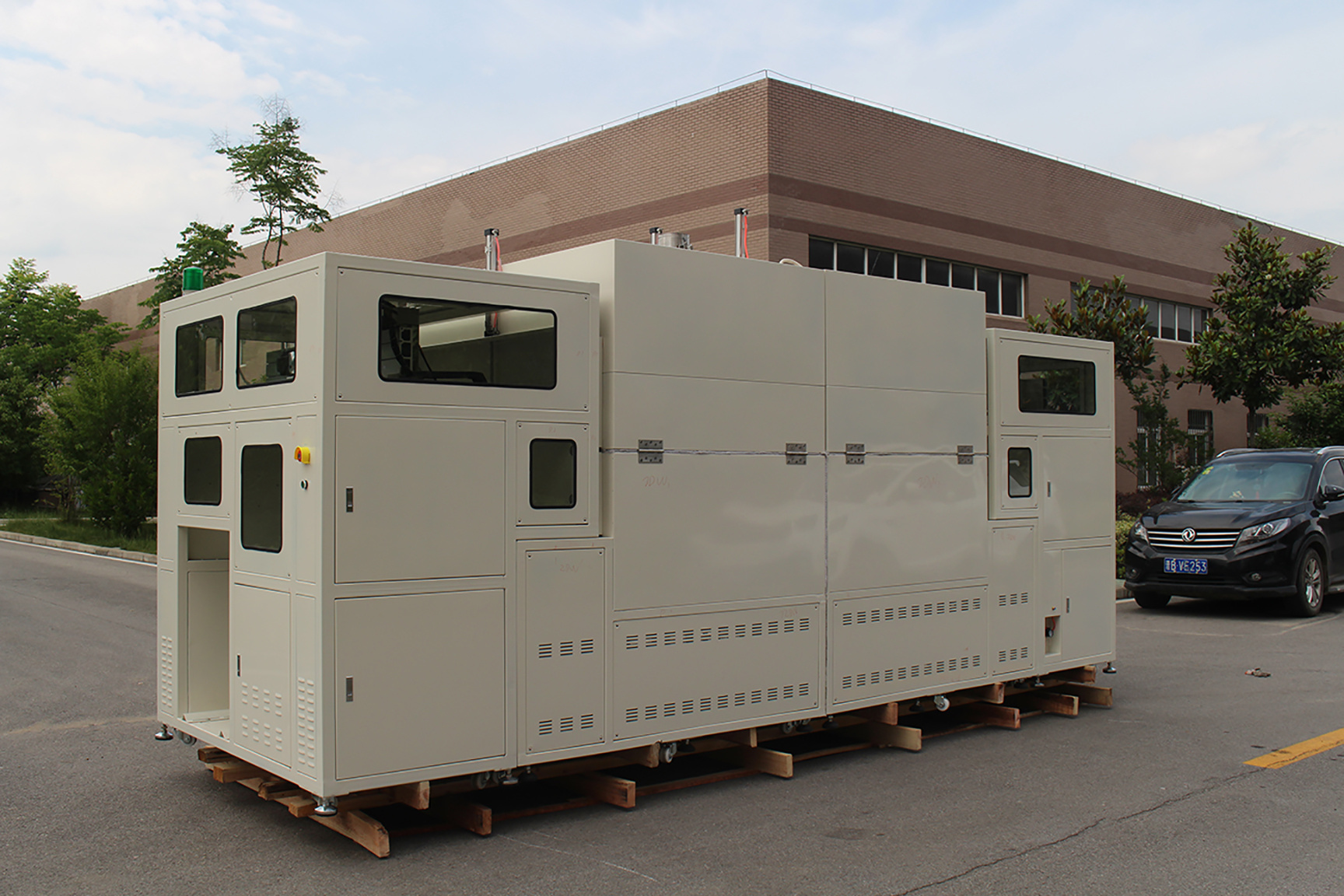 ---