Xinzhou industry attaches importance to after-sales service system construction, seeking development in the competition!
---
With the development and maturity of the market economy, the market competition is intensifying. How to further enhance the core competitiveness of enterprises, establish a comprehensive after-sales service management system, improve the relationship between enterprises and customers, and achieve the goal of winning the competition and rapid growth is the key for enterprises to successfully occupy the market.
Xinzhou Industry attaches great importance to the construction of after-sales service system, well aware of the important role of after-sales service in the development of enterprises. Recently, Xinzhou Company organized a series of training activities, including after-sales service training content.
The picture shows the senior after-sales engineer explaining the industrial oven to the after-sales service team, the steps of trial operation at the customer's place, and the main skills and precautions of education and training.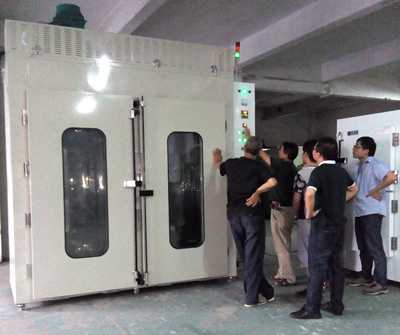 Only continuous progress, continuous exploration, continuous learning team is the most active and vitality of the team. Xinzhou industry in the competition for development, prosperity, strength and power.
---